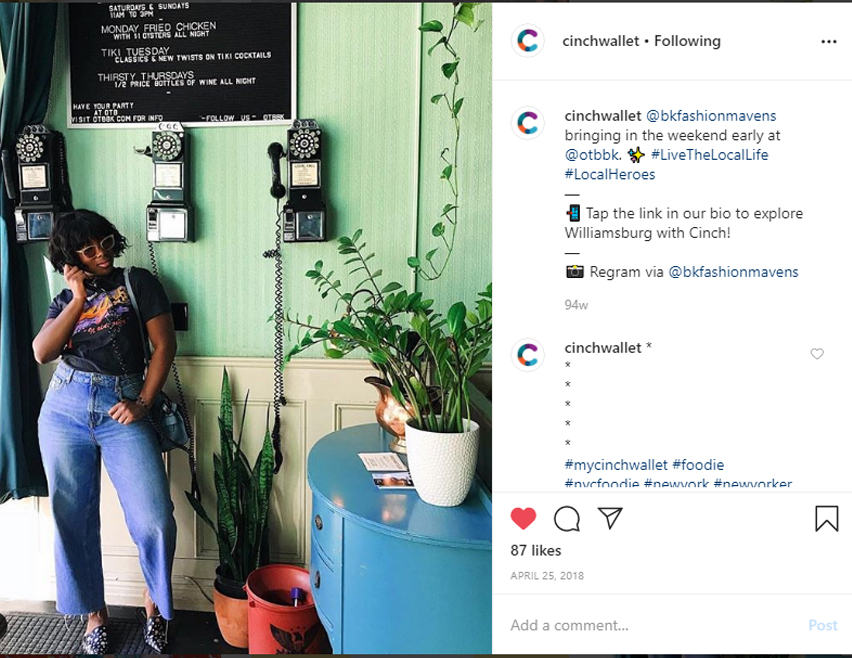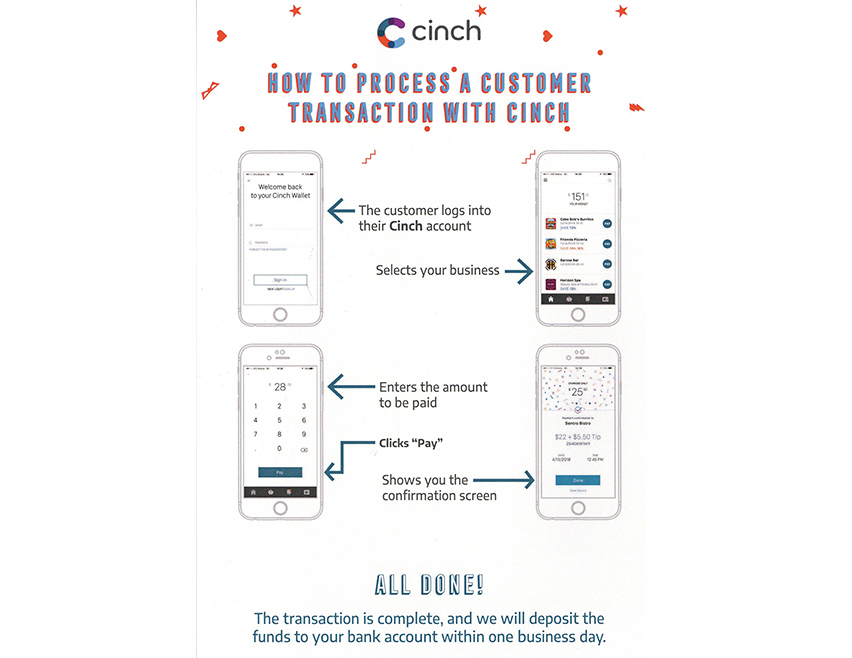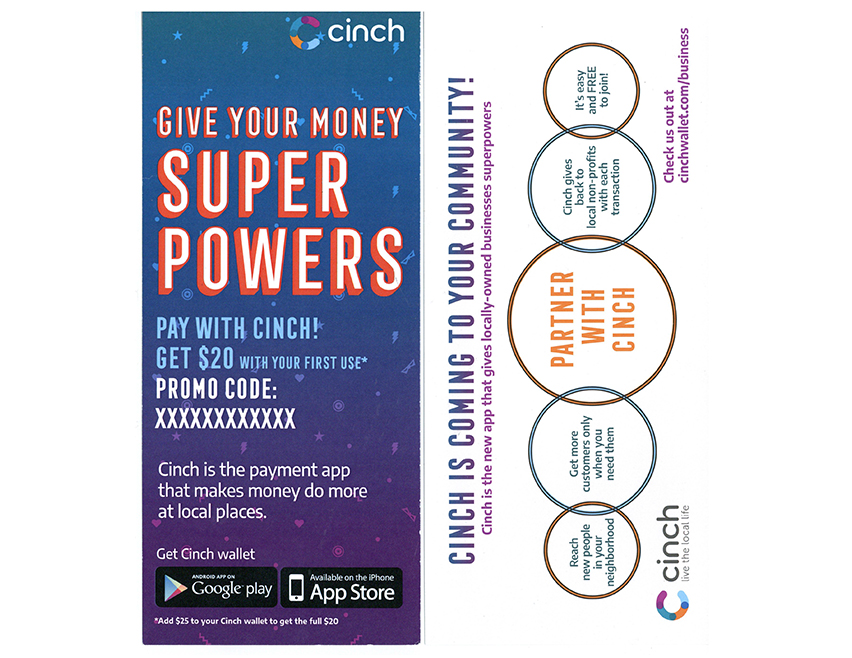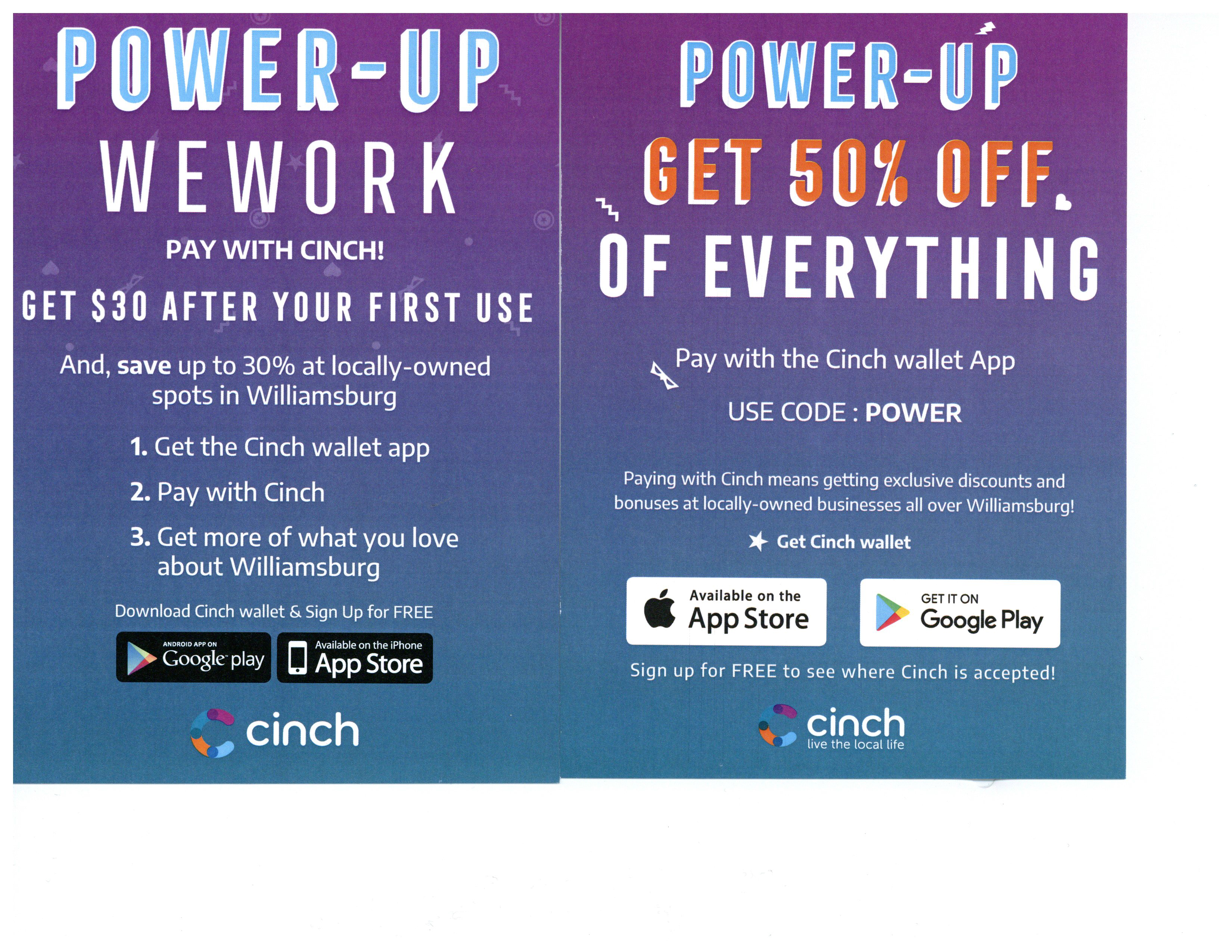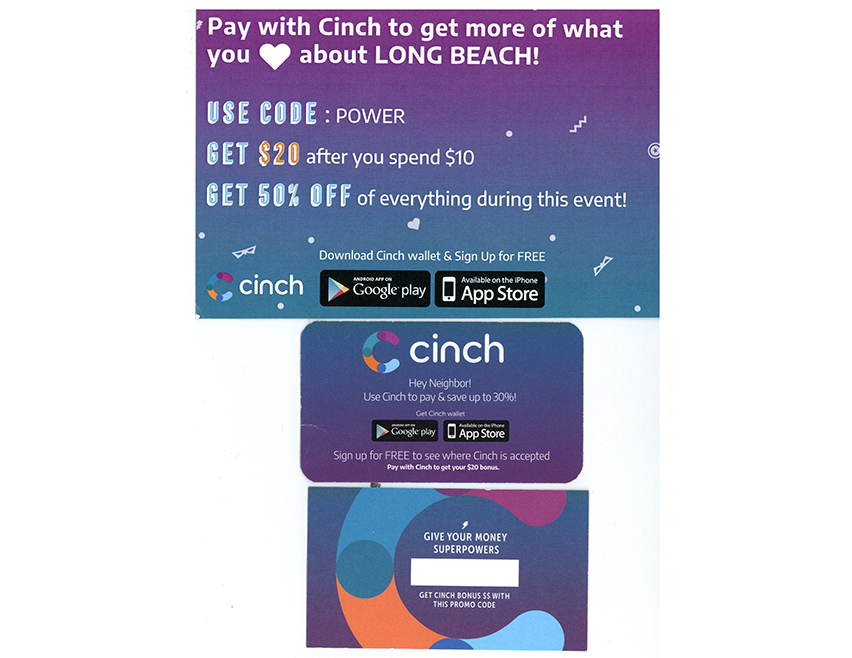 Cinch Wallet
The Cinch neighborhood payment app connects you to local businesses for new experiences and exclusive deals, always close to home. Part of all your purchase goes to support a local non-profit of your choice every time you use Cinch.
As Vice President of Marketing at Cinch Wallet, I was tasked with establishing a new financial payment concept in new markets from the ground up both B2B and B2C.
Services Included:
Audit the marketplace and design a content/marketing/branding strategy within allocated budget.
Work hand in hand with co-founders and pivot quickly based on data and moving-target objectives.
Hire and manage design, content, PR and social media teams. Manage external relationships with printing houses, promotional materials production companies, app and web developers.
Work intimately and collaboratively with sales team on B2B promotions. Work collaboratively with Marketing Manger on user email journey programming.
Develop a brand voice across all layers of collateral from sales materials to in-store activations to app copy and beyond. Design all collateral to align with the brand voice.
Establish an aspirational and inspiring social media presence that highlights deals, users and businesses in Cinch neighborhoods.
Establish a framework for street-team and in-store activations to ignite brand awareness in new markets. Design promotional materials including discount cards, flyers, stickers, promotional goods, etc.
Align with WeWork to host lunch and learn events that raise awareness about locally owned businesses while providing free lunch after downloading the app.
Goal: To establish foundational marketing roadmap that would enable the brand to grow and reach benchmarks set by venture capitalists to reach the next round of funding.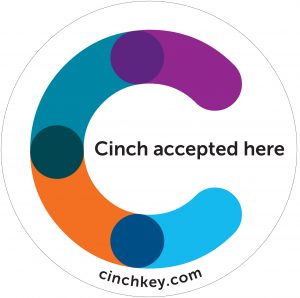 Skills:
Brand expression, Content strategy, Copywriting, Public relations, Social media