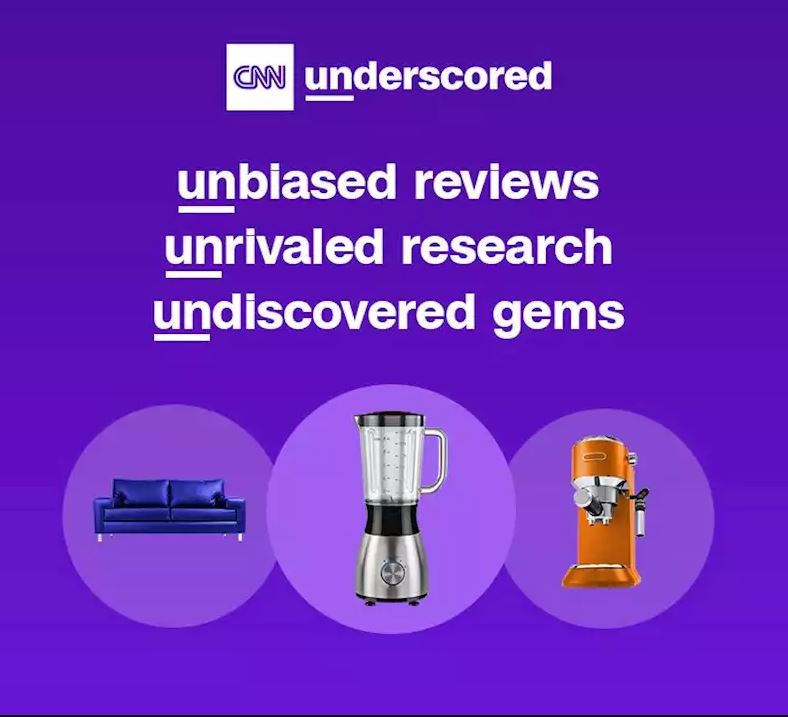 CNN Underscored
CNN Underscored is CNN's commerce division. I was brought over to Underscored when Great Big Story shut down and, there, I wore many different hats to contribute as much as I could through the end of my contract.
Product Testing: Best Of's
I helped establish CNN Underscore's testing and "best products" content by pitching ideas, researching products, creating rubrics, assigning stories, and occasionally writing and photographing them myself. I researched topics, designed rubrics, and sourced samples for many more testing pieces than I edited or wrote, as well.
Wrote:
The best SAD light therapy lamps of 2021 
Edited:
The best kitchen knife sets of 2021 
Lifestyle Commerce Editor and Contributor:
With a focus on food, travel, wellness, family, and home, I pitched, managed my calendar, managed freelancers, edited, monetized, and published several articles weekly. I also produced my own content regularly. My sheet pan dinners article was a surprise hit, and the NY Times published a similar story the next day.
Writer:
The resolution we all need to nail in 2021? Relax 
18 Mother's Day gift ideas for moms who love to garden
Tired of doing so many dishes? Try these delicious one-pot meals 
Sheet pan dinner recipes that make cooking at home a breeze
All the flowers and vegetables to plant now that it's spring 
Level up your hot chocolate with these easy, delicious recipes 
6 delish ways to make s'mores at home, no campfire required
Everything you need to make Funfetti dip at home
Are inflatable hot tubs worth it? Absolutely. Here are 5 you should check out 
30 gifts for someone experiencing grief 
A beginner's guide to stargazing 
30 brilliant gifts for Mom that will make her day
22 unique and thoughtful gifts for new parents and their baby
Editor:
All the kitchen essentials you need to make the best holiday cookies this year
26 nostalgic gifts for dads this Father's Day
Backpacks for school: 25 picks for kids at every age 
Everything you need to start a soothing loose-leaf tea drinking habit 
Everything you need to grill up a perfectly seared steak 
Keep kids entertained and educated with these 20 activities
23 white elephant gift ideas under $50 
5 deliciously light summer cocktails and mocktails
The best cookbooks for traveling the world from your kitchen
 Content Amplification:
I was also tasked with expanding and improving performance for commerce stories within the Outbrain, Flipboard and AppleNews amplification platforms with measured success. Most notably, the Outbrain strategies that I implemented increased click-through by 5x within a 30-day period.
Skills:
Affiliate commerce editorial, Content strategy, Copywriting, Editing, Merchandising, Product testing